Quality Recognized by the World's Leading Designer Brands … Versatility Capable of Meeting Diverse Textile Needs.
Founded in 1960 in the area of Osaka known as Senshu, Tatsumi Textiles has been producing premium quality cotton fabrics throughout its half-century long corporate history in a district traditionally associated with Japan's textile industry.
Born of a combination of know-how fostered over the years and technical and developmental prowess, Tatsumi products are widely used in our daily lives with a product line now extending from prime-grade women's apparel to men's wear and bedclothes and draperies. Of the products, the company's high-density fabrics distinguished by their exquisitely fine-spun surfaces in particular have come to command international acclaim for their superb quality, being used as the material of choice for prime-grade jackets, coats, and shirts by not only Japanese but also French, Italian, and other world-famous designer brands to support today's global fashion scene.
At the company's computer-controlled factory equipped with the state-of-the-art looms, meisters with the highest level of expertise turn out quality textiles specifically tailored to the diverse needs of the market while continuing to develop new products and improve on product quality from day to day. Tatsumi Textiles strives to enrich the lives of people through production of quality fabrics.
[Corporate Profile]
– Extensive lineup of products boasting 1000 or more variations including newly developed Filcot.
– Precision products from the latest production systems and comprehensive quality control by highly skilled workers.
– Outstanding production capacity capable of producing 400,000 meters of textile per month, equivalent of approximately 300,000 units of shirting material.
– Sound and vibration-proofed factory facilities designed with thorough considerations to the surrounding environment.
[Message from the President]
Creating the Future of Textiles
At Tatsumi Textiles, we are celebrating our sixty-second year in business this year.
Amid the broad transformations in the industrial structure and rapidly changing economic environment, we have maintained our presence in the industry to this day, no doubt thanks to those of you who recognized and endorsed our products. We are extremely grateful.
The half century of our corporate history represents a continuous succession of efforts we have initiated with a view to expanding the possibilities of textiles, perpetually taking them to the next dimension. As epitomized in our motto "Do not settle for what is, but seek what will be," we are never complacent about our achievements, but are always on the lookout for innovations. Such a spirit of challenge has always been the source of our corporate power.
On behalf of the members of our senior management and individual employees, I would like to take this opportunity to pledge that we will continue to pioneer the future of textiles as our corporate commitment.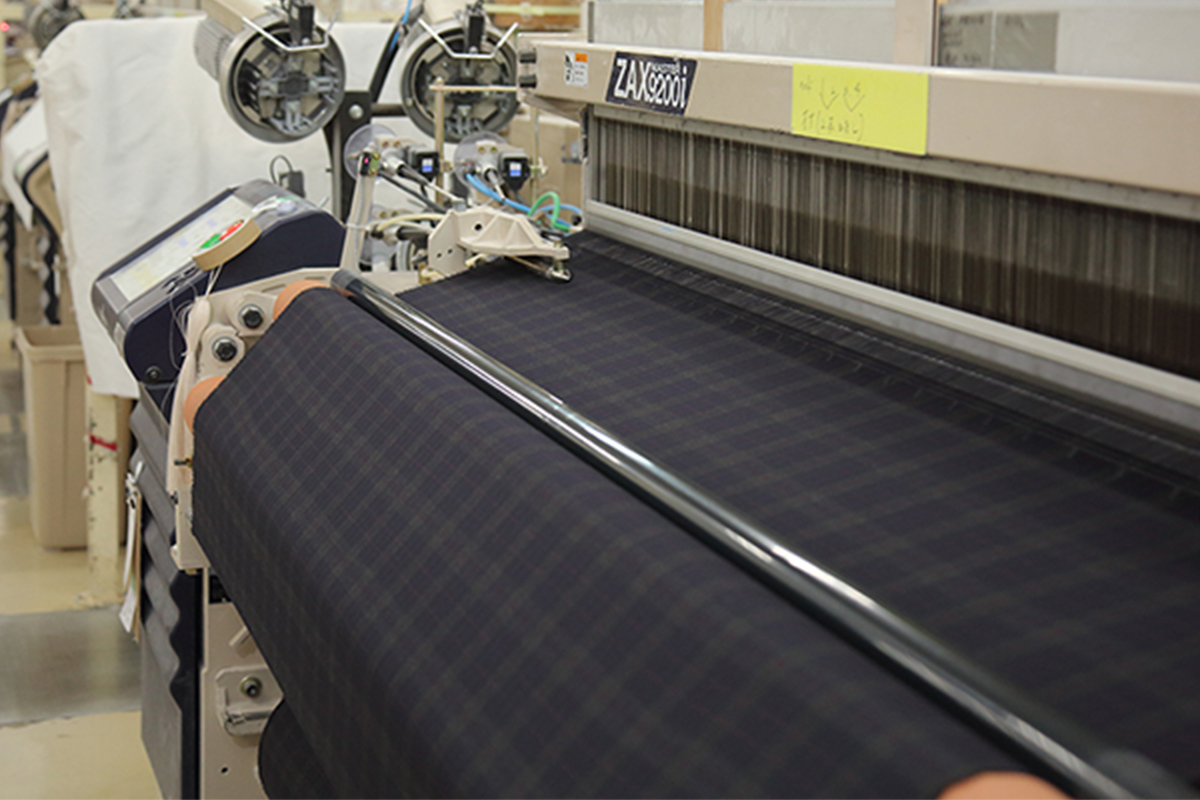 Company Name
TATSUMI WEAVING CO., LTD.
Contact
3-8-5, Kamimatsucho, Kishiwada-shi, Osaka Japan 596-0827

Tel: +81–72–427–4801
Fax: +81–72–427–6263
Chairperson and CEO
Tatsumi
President and CEO
Tatsumi
CEO
Tatsumi
Auditor
Tatsumi
Paid Up Capital
35,000,000 yen
Product Line
Cotton and woolen fabrics for men's and women's wear
Casings for down quilts
Work clothing
Curtains
Others